BLACKMARZIAN


In development of afrofunctional beacons for astro-Black gatherings
across spacetime.

View Cart
About
Shop
Custom
FAQ
Archived Work
Contact
Instagram
Etsy
Welcome to my webshop!
Headcrests are intended to serve as beacons between & for Black people.
Blackness is required for intended functionality.
They each symbolize a way of being oriented towards our collective liberation, which involves us existing outside of chronocentric forms of time.
They serve to announce one's presence as an afrofuturist reality-shaper in all spaces.
Ideally, they will call to those who would seek a liberating proximity to you.
Headcrests rely on tight curl patterns in afro-textured hair to stay in place. They ship in a flattened state (unless specified otherwise) and must be bent by the wearer to fit their individual hair & head shape.
Prior to purchasing any item, I encourage you to read through my
FAQ
page where you will find more information about the intentions behind my work. This page also contains important details regarding my shipping and warranty policies.
blackspore~721

nasa,
blackness
what do you think it means?
you know your answers
make bone, right?
and spacetime
is no plaything
for spinal fluid?
..
remember
sometimes BACKSPACE is a
necessary course correction
for the better possibilities
to take form
:
blackspore~721 headcrest
limited drop of 15
20 gauge brass, copper rivets,
brass + aluminum 12 prong setting, obsidian stone.
adaptive hair tines.




glitchweaver~221 [headcrest]


A glitch is an error in a system. An untimely transient fault. An unintended event that promptly reveals new possibilities both in and outside of precalculated domains. A glitchweaver questions the temporal code of the worlds they inhabit through intentional glitching of their systems in ways that acknowledge the sanctities of spacetime. By honoring the glitch in its use, glitchweavers expand the known temporal constraints of what forms, relationships & realities they interact with, to an extent where some glitchweavers could be likened to wormholes with qualities of personhood . . .

Construction:
20 gauge brass with brass rivets.
instructions for use & polishing cloth included.
truthsplitter~320 [headcrest]


Truth is a foundational element of our reality. And everything changes. That is the truth of truth itself. So what about us? What may we exercise in relation to ourselves when it comes to truth, knowing that it is no static thing about our selves? A truthsplitter splits their truth like an atom. There is immense energy to be found in this act. To uncouple truth from its former boundaries is to release it to take up new forms of being. Great care must be taken with this in order to maintain a structurally viable lineage of reality; in practice, truthsplitters engage in a conscientious releasing of self from self as a means of subdividing what they are into what they could be. This arithmetic of self underscores a truthsplitter's powers of multiplicity, which grant them a fluid navigational approach to liberation.

Construction:
20 gauge brass with brass rivets.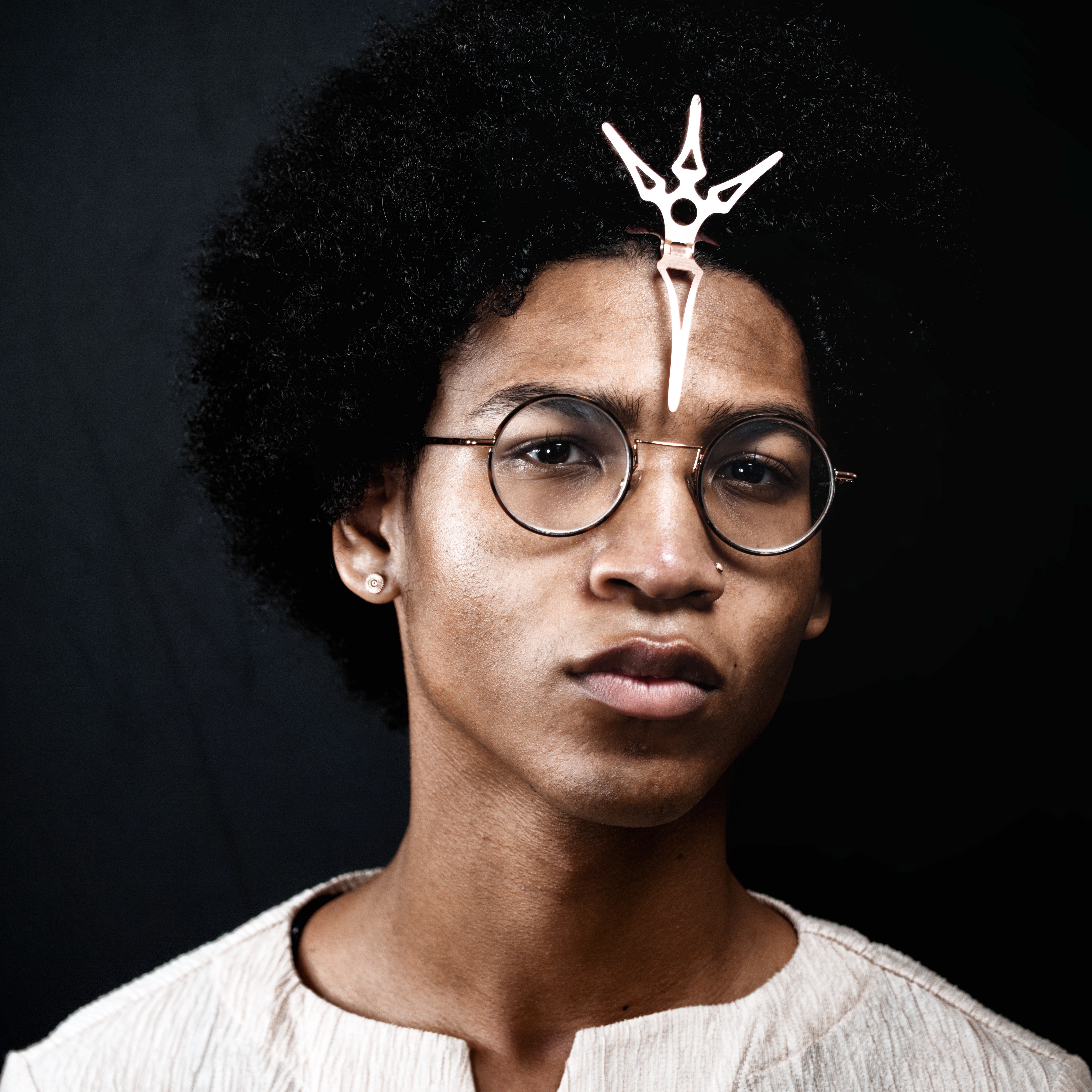 dustmaker~819 [headcrest]


Dust. It has worth. It leaves a trace. There is not much we can do with it other than reflect on what it once was. As a common end state of all things, there are things that one might argue ought to be dust sooner rather than later. And so there also exist those oriented towards the ushering of things to dust. Dustmakers find themselves attuned to practices of disintegrating structures of reality into idle residues of time. This skillful subsuming has the potential to unblock pathways on our forays into liberation.

Construction:
20 gauge brass with brass rivets.



inkdiver bookmark

This bookmark was motivated by a reading of Patternmaster by Octavia Butler. After I finished the book, I was eager to play with some patterns of my own. The inkdiver features cutouts of a repeating fish motif with a hammered texture. It works well as a page anchor, and its copper surface acquires a nice patina along the course of one's book explorations.

Construction:
hammered copper.